The Wharton Behavioral Lab
The Wharton Behavioral Lab (WBL) provides world-class support to help Wharton faculty and students investigate fundamental questions about how people think, act, and make decisions. The WBL staff, technology, and lab space enhance the productivity of scholars at Wharton by recruiting participants and running experiments.
The WBL is now paying all studies at increased rates of $15/hour and $10/30 minutes!
Mktg, Mgmt, Oid, Bepp,
Lgst, Real & Hcmg
On Campus Studies
♦ 139 Sessions
♦  10,729 completed surveys
♦ 10% decrease in completed surveys from 2021
Specialized Panels
♦ 2,576 studies
♦ 948,062 total participants
♦ 19% decrease in completed studies from 2021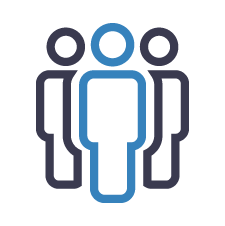 Participate in a WBL Study!
Who Are the Most Trustworthy? The Guilt Prone
What Time of Day Affects Shoppers' Appetite for Variety
Truth or Lies? How a Question Is Phrased Can Make a Big Difference
Wharton Behavioral Lab
Steinberg Hall – Dietrich Hall
3620 Locust Walk
Suite 400
Philadelphia, PA 19104